Join the Illinois Writing Project on February 28th as we welcome Dr. Troy Hicks.
What: Can I Cite that? Examining what counts as evidence in a digital world.
Where: NEIU Main Campus
When:
Thursday, February 28, 2019 4:30-8:30pm
Registration and Dinner: 4:30pm
Presentation: 6pm
Main presentation: In an era of fake news and alternative facts, we need to help students understand what "counts" as evidence in academic writing. Long gone are the days when writers could simply trust a ".org" or ".edu" site, or be told to simply dismiss Wikipedia. we will examine how to guide students as they use different kinds of text (including images, videos, tweets, blog posts, and more) for evidence in argument writing.
Breakout: One of the primary challenges student writers face is using appropriate details and examples. Because we often have little time in our jam-packed curriculum to explore all topics thoroughly, it is important to go deeply into some ideas, even if we can't explore everything. This teaching demonstration builds on an "oldie, but goodie" strategy – the Frayer model – and uses digital tools such as concept mapping and Google Docs to scaffold students' thinking.
Click Here to Register Now (Link Coming Soon)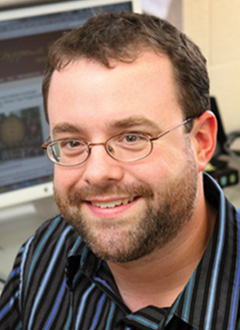 Dr. Troy Hicks is an associate professor of English at Central Michigan University and focuses his work on the teaching of writing, literacy and technology, and teacher education and professional development. A former middle school teacher, he collaborates with K–12 colleagues and explores how they implement newer literacies in their classrooms.